The Wagyu Wagon Pop Up Dinner on Monday, October 10, 2011 from 6:30 PM to 9:00 PM at:
Green Eye Lounge
2403 W Homer Ave 
at Western Ave


Chicago

, 

IL

 60647
RSVP at: http://111010chicagobuffets.eventbrite.com/
The Wagyu Wagon Pop Up Dinner at the Green Eye Lounge will be on Monday, October 10 from 7pm to 9:00pm
The menu:
The Longhorn
 - 1/4 lb Handformed Wagyu Patty, BBQ Smoked Pork Shoulder, Cheese, Carmelized Onions, Jalapenos  ~$10
Bahn Mi Wagyu Style
 - Wagyu Short Rib, Lemongrass Aoli, 8 in French Baguette, Jicama and Carrot Slaw, Jalapenos  ~$10
Wagyu Tacos
 - Wagyu Brisket, Pineapple Guajillo Salsa or Tomatillo Salsa, Avocado Crema ,Onions and Cilantro  ~$3 each
Wagyu Chili Dog
 - Wagyu Hot Dog, Wagyu 5 Bean Chili, 8 in Hot Dog Bun, Cheese  ~$8
Wagyu 5 Bean Chili  ~$5
Vegetarian 5 Bean Chili
Peach Cobbler Bread Pudding with Cherry Amerretto Chocolate Sauce  ~$3
Wagyu refers to several breeds of cattle genetically predisposed to intense marbling and to producing a high percentage of oleaginous unsaturated fat. The meat from wagyu cattle is known worldwide for its marbling characteristics, increased eating quality through a naturally enhanced flavor, tenderness and juiciness, and thus a high market value. Highly prized for their rich flavor, these cattle produce arguably the finest beef in the world. These different breeds produce beef that range from expensive (by any measure) to extremely expensive.
Wagy cattle's genetic predisposition yields a beef that contains a higher percentage of omega-3 and omega-6 fatty acids than typical beef. The increased marbling also improves the ratio of monounsaturated fats to saturated fats.
RSVP at: http://111010chicagobuffets.eventbrite.com/
For any questions or more information about this event contact:
Todor Krecu
---
Chef Aaron Crumbaugh is the first Chicago food truck owner to offer high end wagyu beef. As an advocate for quality, sustainable and local food, Chef Crumbaugh has expanded his business with the Wagyu Wagon, a food truck that offers gourmet street food by day and be available for private events by night.
The Wagyu Wagon's goal is to offer Chicagoans a chance to feast on one of 4 star restaurants most sought after items, Wagyu beef. But instead of sitting down for 12 courses we want to make it more approachable and accessible for the everyday person. By building this food truck this can accomplished. The seasonally rotating menu will be creative, fun and delicious (A Wagyu burger or a Wagyu Flat Iron Steak with hand cut fries to a Vietnamese noodle soup called the Pho-Gyu) offering customers an array of local, organic and sustainable options. When compared to regular beef; i.e. all those fast food burger chains, The Wagyu Wagon becomes a healthy food option. Wagyu cattle contain a higher percentage of omega-3 and omega-6 fatty acids than typical beef. Also the increased marbling improves the ratio of monounsaturated fats to saturated fats making it considerably lower in cholesterol. 
Chef Aaron used Kickstarter to purchase and outfit the kitchen on board The Wagyu Wagon. There were 51 backers that pledged $10,100 though Kickstarter. The truck houses an on board commercial kitchen featuring a six foot grill as well as a fryer, griddle, and a wood burning grill that can be attached to the rear of the truck when its parked for long periods of time (tailgates, festivals, etc). Painted in all black (like the Wagyu cattle themselves), the truck has ornamental horns up front and a flat screen TV mounted next to the service window which will loop the menu and pictures of satisfied customers. Continuing the high technology theme, the Wagyu Wagon uses an Ipad as a cash register, run all on board entertainment as well as relay the trucks location via Facebook and Twitter.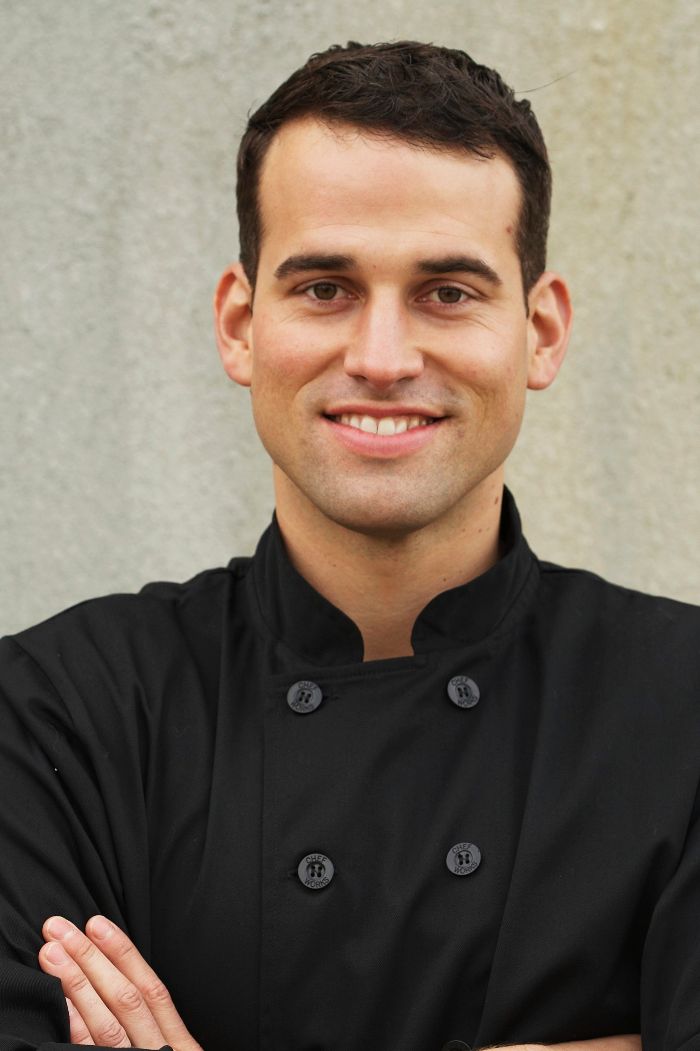 Chef Aaron Crumbaugh has had a passion for food since he was a small child.  Although his initial career path after college (he graduated from Michigan State University) differed from the culinary industry, he realized several years later that he wanted to follow his dream of becoming a chef.
Aaron is a graduate of California School of Culinary Arts in Pasadena, a Le Cordon Bleu school that famed chef Julia Child attended.  While in school, Aaron began catering private parties and events.  Upon graduating, he decided to move to Chicago because of its reputation for excellent restaurants and cuisine.  
After arriving in Chicago, Aaron was hired by The Peninsula, a prestigious and world famous hotel often ranked first in the country and top ten in the world.   He worked there for nearly three years while also maintaining his private catering business.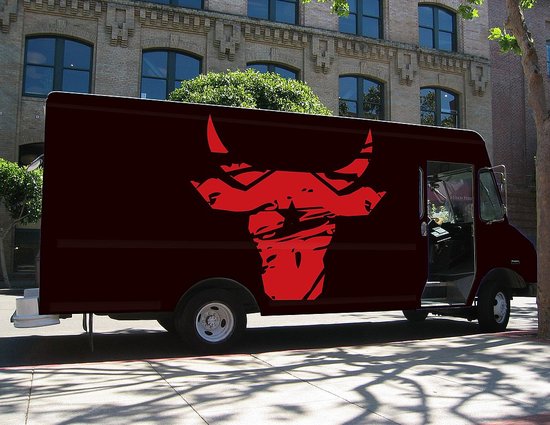 The Green Eye Lounge is a neighborhood joint on the unfashionable side of Western Avenue, just steps from the Blue Line. Let your bartender guide you through comfortable surroundings, personally ensuring you an earful of good music and a glassful of good drink. All are welcome to join our team of Green Eye regulars. The Green Eye is nothing if not inclusive, an equal-opportunity thirst-slaker.